The Great Recession at PNCA – on the radar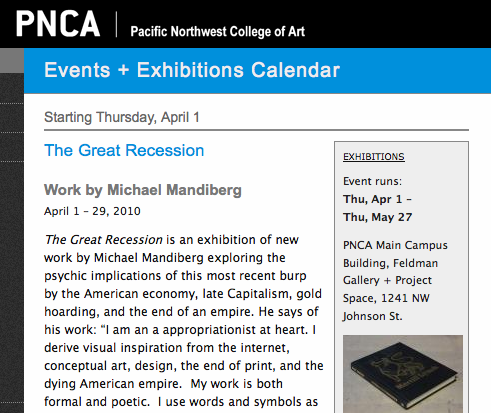 My solo show "The Great Recession" at PNCA in Portland, OR is a little over one month out. The listing just appeared on the PNCA website. Now I just have to finish making the work! The biiiiig work is mostly done, but there are a number of smaller works that have to be made, or finished, or framed-just-so.
BTW, I am from PDX, so this is officially a homecoming…
Exciting!